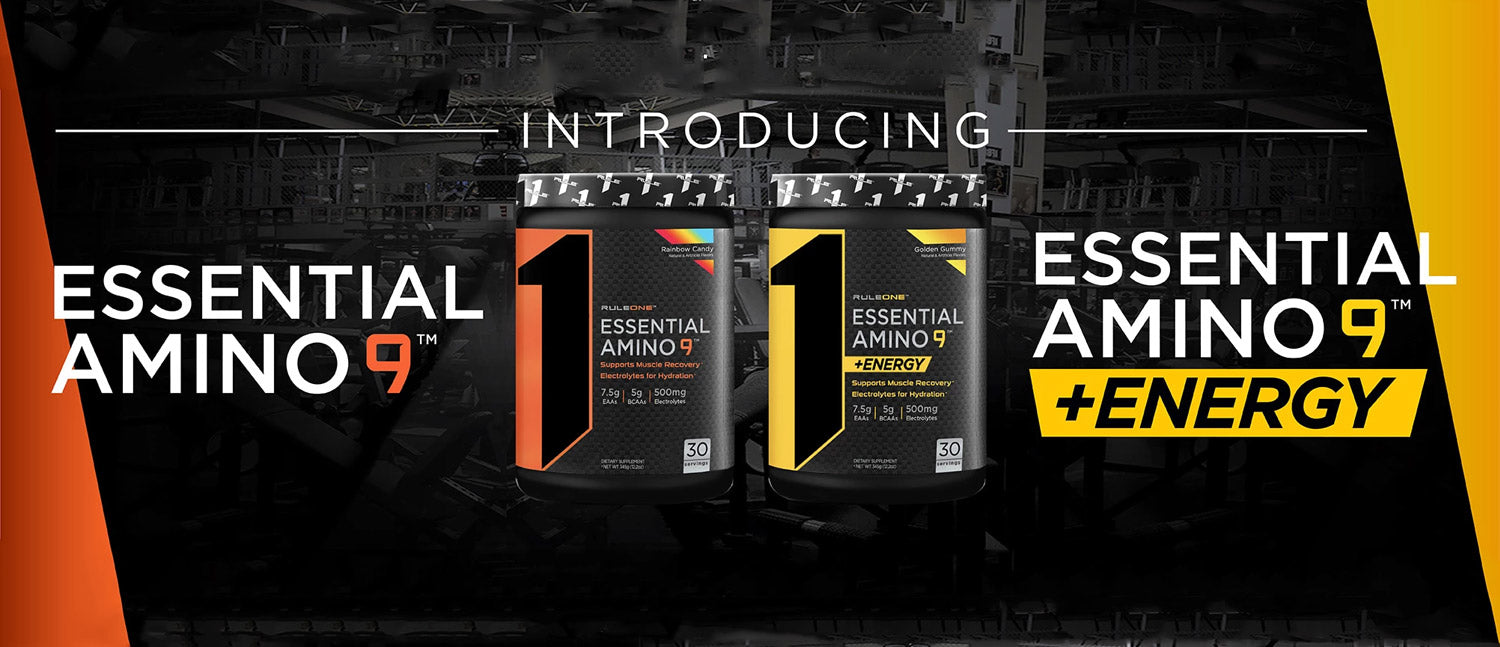 New essentials on the way from Rule 1 Proteins™
Rule 1 Proteins is proud to introduce two brand new essential amino acid (EAA) powdered supplement mixes. R1 Essential Amino 9™ contains all nine essential amino acids, with an emphasis on the all-important branched chain amino acids (BCAA). A one-scoop serving provides 7,500 mg of EAA, 5,000 mg of BCAA, plus a 500 mg combination of electrolytes to help support hydration and replenish minerals lost through sweat. R1 Essential Amino 9™ will be offered in 30-serving containers of tangy-sweet Rainbow Candy, Peach Mango, and Blue Raspberry Lemonade flavors.
The second formula, R1 Essential Amino 9™ + Energy, provides the same amino acid and electrolyte levels as R1 Essential Amino 9™ but also delivers 125 mg of natural-source caffeine from tea leaf extract. Use for morning wake ups, before workouts, or between lunch and dinner to combat mid-afternoon energy slumps. Look for 30-serving containers R1 Essential Amino 9™ + Energy in refreshing Strawberry Margarita and Golden Gummy flavors.
As with other RULE 1 products, the R1 Essential Amino 9™ lines will be made in the USA, be free of banned substances, and feature transparent labeling to show ingredient potencies.