baR1 Crunch Bars
We could go on about the 20g premium protein we pack in each bar, or point out that they supply the naturally-occurring EAAs and BCAAs important for muscle recovery. However, if baR1™ Crunch Bars didn't deliver indulgent flavor with a satisfying crunch and on-the-go convenience, we wouldn't be having this conversation at all.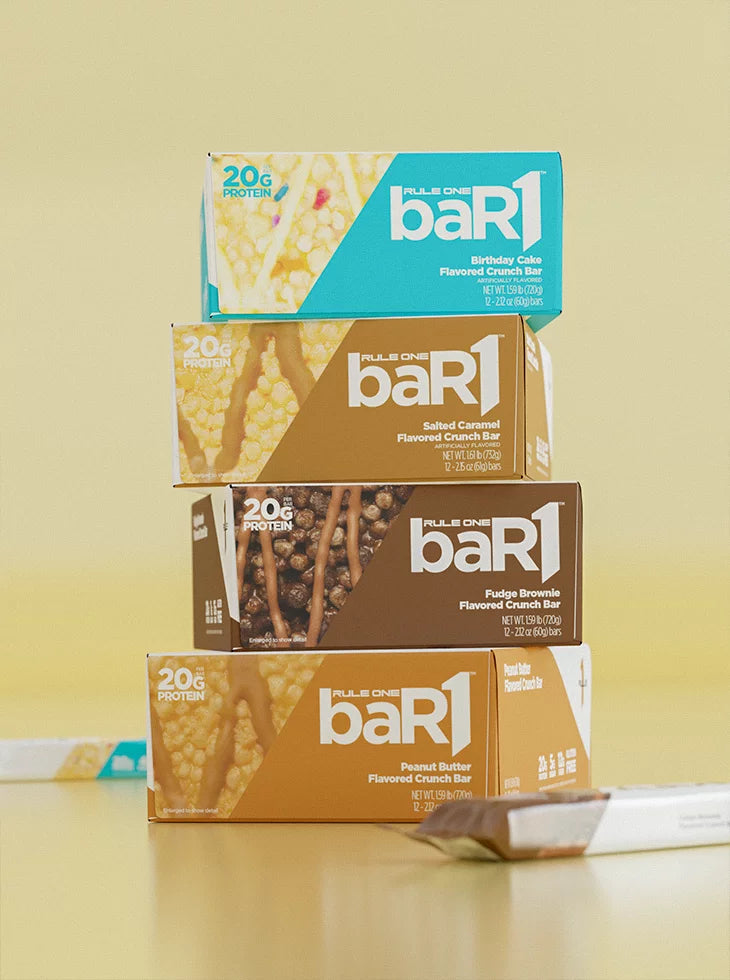 "This is by far my favorite protein bar! I would choose this over any candy bar."
- Bruce
R1
baR1 Crunch Bar
WHAT IT IS
Pocket Protein
Our pocket-sized, crispy, protein-rich snack provides better-for-you nutrition without sacrificing great taste.
WHAT'S IN IT
Tantalizingly Crisp
Thick and crunchy, each baR1™ Crunch Bar contains no more than 8g of net carbs while delivering 20g of protein. R1 raises the bar with great taste and sensible, hunger-quashing nutrition.
20g protein from whey and milk
Naturally-packed with EAAs/BCAAs
12-15g hunger-filling fiber
0-3g added sugar
5-8 grams net carbs
ZERO Gluten
ZERO Trans Fat
ZERO Gelatin
ZERO Prep Time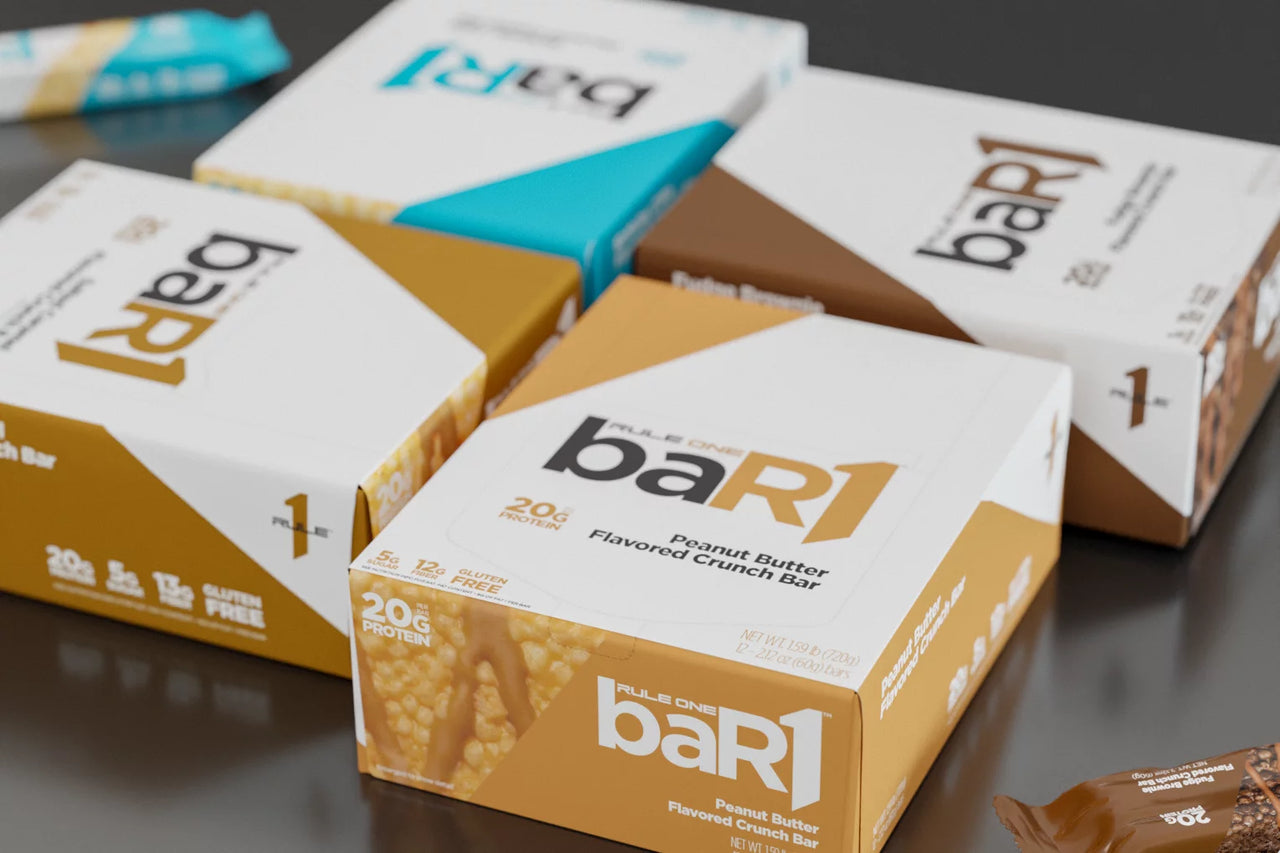 HOW TO USE IT
Anytime
Open, remove, eat.
Enjoy anywhere!
Plan Ahead
Keep a small stash of baR1 bars in your backpack, briefcase or gym bags so you'll always have a better-for-you snacking option close at hand.
Fits my macro numbers. Before gym early mornings
Yuck. Terrible flavor and texture.
Sorry to say this, but the flavor is terrible and the texture wasn't great either. I got the Fudge Brownie and Birthday Cake and I was disappointed by both. Rule One has some of the best protein powder I've ever had so I had high hopes but these didn't deliver.
Protein Rice Krispies
These are by far my new favorite go to protein bar! I feel like I am eating a Rice Krispie treat! My top flavors are Peanut butter and Birthday cake. Highly recommend to help curb those sweet tooth cravings and stay on track with your fitness goals!
Crunch bars
Best protein bars on the market IMO. My husband and I love them, and he is very sensitive to alot of ingredients in MOST. We always keep these around
Frequently Bought Together