Easy Protein Mousse
Thick, creamy, and indulgent Easy Protein Mousse™ contains 20g protein from premium whey isolate and micellar casein. Add-ins like rich chocolate chips, real cookie pieces, and crunchy protein crisps contribute extra deliciousness that'll keep you coming back for more.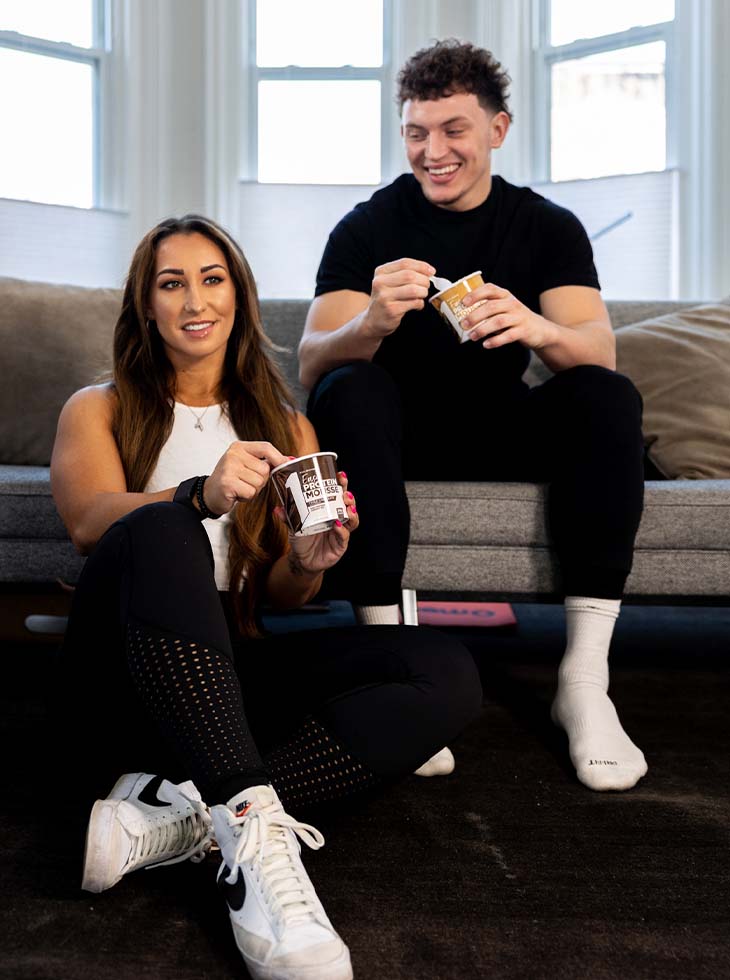 "I was skeptical at first but after trying the mousse it was so good. Hands down adding these to my supply to help me stick to my goals."
- DaNee
R1
Easy Protein Mousse
WHAT IT IS
High Protein Dessert
Easy Protein Mousse™ provides 20g nutritionally-complete dairy proteins per serving. It'll satisfy your cravings for indulgence without compromising your nutrition goals.
WHAT'S IN IT
Indulgent Protein
Easy Protein Mousse is offered in a variety of decadent flavors. Buy them as single-serving cups, or in multi-serving variety packs that combine Triple Chocolate, Cookies & Creme, and Campfire S'Mores flavors. Either way, each serving is individually packaged in take-along cups with a handy travel spoon. It couldn't be easier!
20g premium protein†
Whey isolate & micellar casein
130 calories, or fewer†
Low fat
Good source of fiber†
Naturally rich in EAAs and BCAAs
ZERO Trans Fat
ZERO Incomplete Protein Sources
ZERO Banned Substances
†Per serving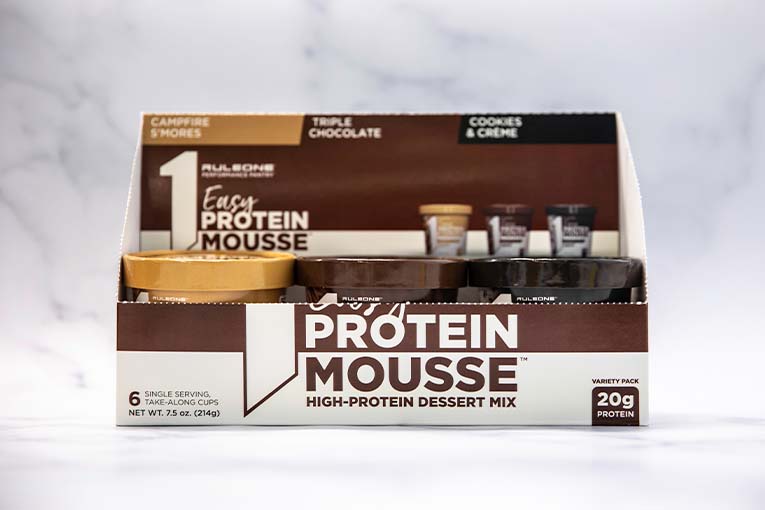 HOW TO USE IT
Anytime
Toss a travel-friendly cup in your gym bag, backpack, or briefcase.
Directions:
1. Remove lid and add 2 oz. ice-cold water or milk to container.
2. Mix contents for 45-60 seconds and enjoy immediately.
Suggested Use:
Chill after mixing: cover and place in freezer for a few minutes until lightly frozen.
R1 PROTEIN MOUSSE
R1 Protein Mousse is my go to snack. Whenever I am craving something sweet, this is my favorite snack. Taste absolutely amazing and the macros are right on point to keep any diet in check. All the flavors are amazing!! I highly recommend!!
The new ice cream
Easy to prepare to be honest I use water since in I am in prep to compete still taste great I like you can taste the chocolate chips.
So YUMYYYYYY!
I was skeptical at first but after trying the mousse it was so good. Hands down adding these to my supply and a perfect treat to pack on vacay to help me stick to my goals and be a sweet treat
YUM!
The protein mousse tastes just like icing and perfect for anyone with a sweet tooth! It was also good in the freezer for a couple minute, but I preferred it as a mousse 😋
Frequently Bought Together