R1 PUMP
We formulated R1 Pump with a capable combination of ingredients designed to help potentiate the physiological and psychological benefits of a great pump. R1 Pump supports nitric oxide production to help enhance vascularity and size in hard-working muscles. Just add water, then exercise.^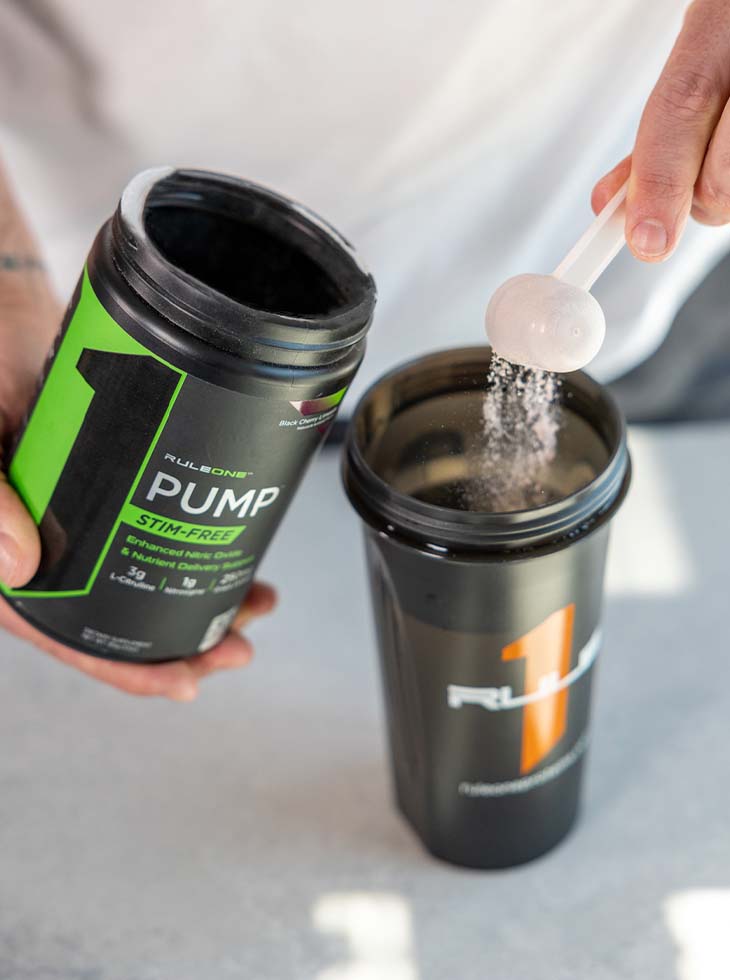 "This product is perfect for my building muscle goals! I'm happy that there's no caffeine!! And the taste is amazing!"
- Yanita
R1
Pump
WHAT IT IS
Powerful Pumps
R1 Pump pre-workout features 16 active ingredients, including Nitrosigine®, S7™, and AstraGin®, to help stimulate nitric oxide production within the body and support vascularity.^
WHAT'S IN IT
Pump It Up
R1 Pump is available in flavored and unflavored varieties and may be used as a standalone for stim-free training, or combined with high-intensity workout formulas for enhanced benefits.^
16 active ingredients
Transparent labeling
3g l-citrulline†
1g Nitrosigine® inositol-arginine sillicate†
50mg clinically researched S7™ Blend†
L-norvaline plus taurine
Whole grape, pine bark, astragalus, and panax extracts
ZERO Sugar
ZERO Fillers
ZERO Stimulants
ZERO Banned Substances
ZERO Dairy, Soy, or Gluten
^ These statements have not been evaluated by the Food and Drug Administration. This product is not intended to diagnose, treat, cure, or prevent any disease.
† Per serving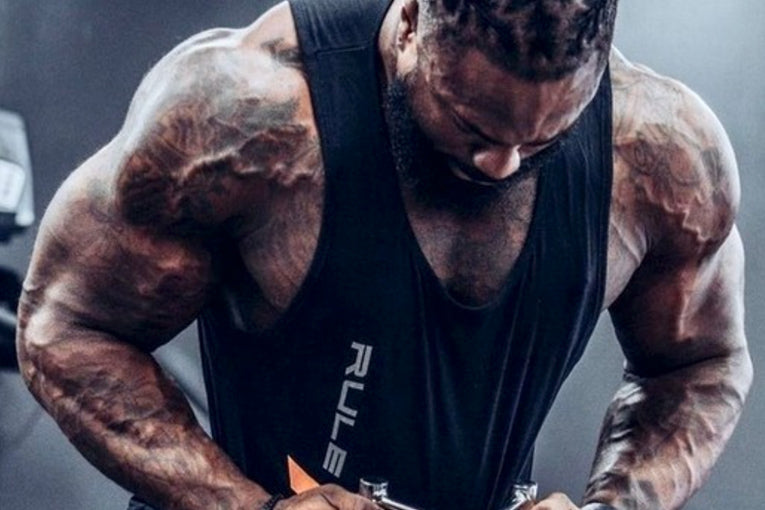 HOW TO USE IT
Before Workouts
A great standalone or drop-in for stim-free training. Best taken about 15-20 minutes before exercise to set the stage for a powerful workout.^
Mixing Directions
Mix one (1) scoop with 8-12 oz. of cold water or your favorite sports drink and consume before exercise.
Alternate Suggested Use
Add a scoop to your favorite energy supplement and drink as you normally would.
Best Flavor!
I love this product. Black Cherry limeade has that perfect sweet and tangy combination. No Weird after-taste, and it blends perfectly even when adding additional items such as Unflavored Creatine to the mix! I mostly love that the item is non-stim as I consume my caffeine from coffees separately. 10/10 rating!
Amazing Product!
I am extremely sensitive to pre workouts that contain stimulants. I have tried a few non- stim pre workouts in the past, however I don't feel like they did much if anything at all. Pump by far is my favorite pre- workout! I feel great while training and the pump is real! No tingling, no heat feeling and you don't feel like your heart is going to explode! This is definitely a must try!
Amazing Pump
Amazing product and what I need to fuel me during my training sessions. This product is Stim-Free as well as I don't need the added stimulants and just want the nitric oxide and l-citrulline to open up my blood vessels for maximum blood flow. Great Blue Razz Lemonade flavor as also which is a favorite of mine. I would highly recommend this product for anyone looking for a stim-free pump. Sometimes I stack R1 Essential Amino 9 + Energy along with this product as a recommendation.
CHASIN' PUMPS
for a while not i have had some trouble finding a product that would help me attain the pumps that i was needing...whrn rule1 came into play and saw that they had this product i decided to give it a go!! It has def become one of my all time favs and must haves in my stack of products! no tingle no rush just PURE PUMPS BBY!!! you wont regret it!
Amazing!!
I love to drink coffee in the morning & this allows me to be able to drink coffee & still get a sick pre workout in without caffeine!
I definitely would recommend the blue raz lemonade!
10/10 pump!!! 2 scoops to the dome!
Frequently Bought Together