BETTER INPUT DRIVES BETTER OUTPUT
You'll see the words "Better Input = Better Output" all over our products. It means we're relentlessly pursuing better input to improve the performance of our output. We closely engage with our customers, athletes, retail partners and material suppliers to stay ahead of the latest trends and better understand the needs of our end-users. But after all the input has been collected, it's really simple…we will never put a product on our site - or on a shelf - that we wouldn't put in our own gym bag.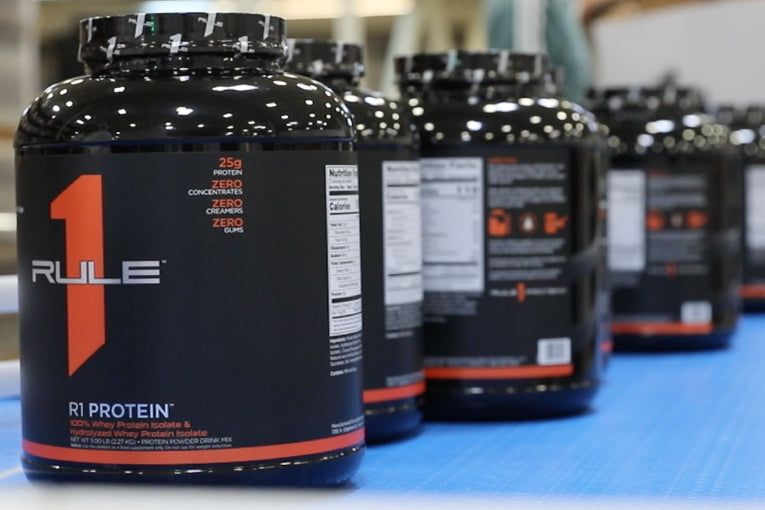 THE STATE OF THE ART IS THE STATE OF OUR BRAND
Forty years of manufacturing expertise is what separates Rule 1 from the endless sea of companies that sell sports nutrition supplements. Manufacturing technology has always been a key pillar of our vision to be the best nutritional supplement brand in the world. Built for purpose from the ground up, our state-of-the-art manufacturing facility spans over 250,000 square feet and employs the very latest in development, measuring, mixing, dispensing, decorating, and packaging capabilities. This investment not only ensures high quality output, it improves speed to market and amplifies our ability to offer
a wider variety of different products, flavors, and sizes.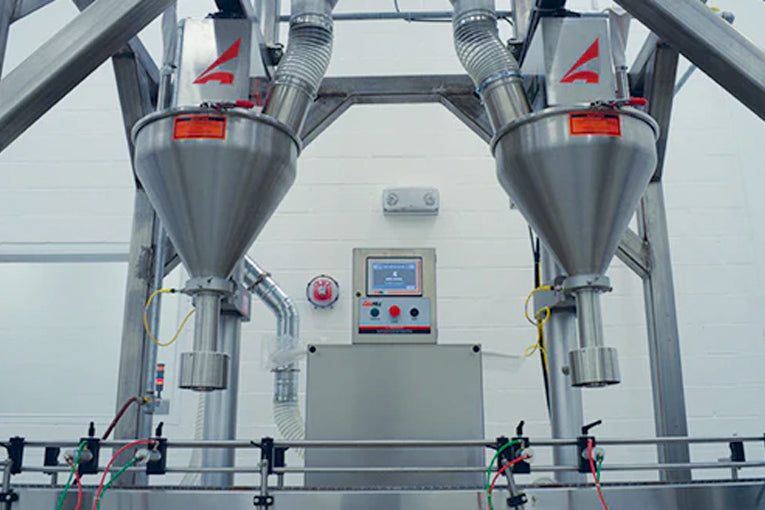 CONTROL. CONTROL. CONTROL.
All that new technology allows us to exercise greater control of our products as they move from the earliest phases of development to their ultimate destination, your body. From product development in our on-site labs, to ingredient sourcing from the highest quality suppliers around the globe, to the artfully precise blending of our formulas in the hi-tech mixers that we helped pioneer, every step is done to maximize control. After our vessels are filled, labeled and ready for market, our new 90,000 sq ft distribution center ensures prompt processing, delivery and order tracking.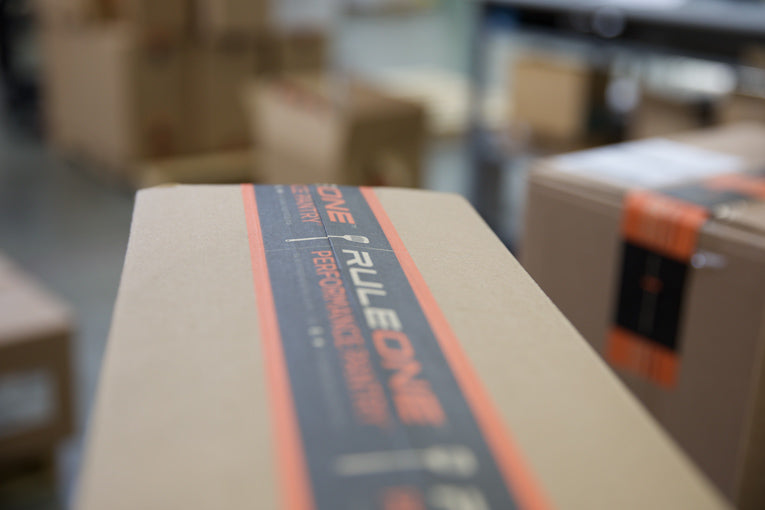 OUTSIDERS WELCOME!
Essentially, every phase of making Rule 1 products is tightly monitored by Rule 1. But just as importantly, it's overseen by independent institutions that endorse and validate our facility from an outside vantage point. It's more great input!