R1 Glutamine
Glutamine is a conditionally-essential amino acid (CEAA) and an important building-block of proteins. Prolonged bouts of intense exercise can deplete your body's nutritional reserves and overcome its ability to fully recover. Made entirely with pure l-glutamine, R1 Glutamine is a simple way to help keep your levels elevated.^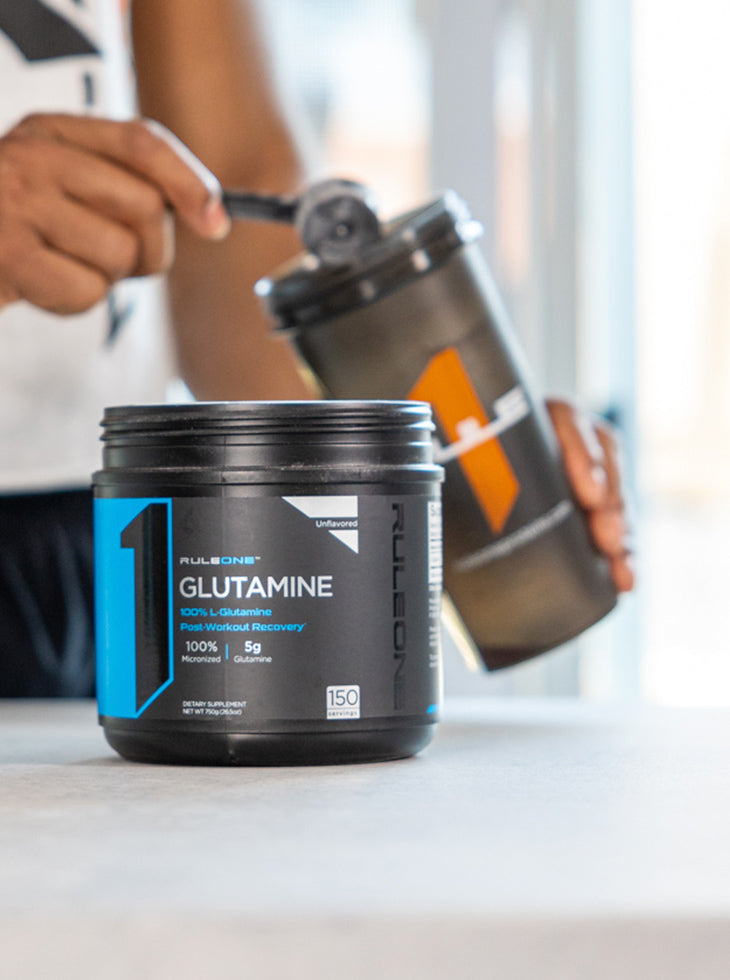 "A nice addition to my post workout R1 Protein Shake. No taste. Easy mixing."
- Joshua
R1
Glutamine
WHAT IT IS
100% Micronized
Fully micronized for enhanced mixability and suspension, R1 Glutamine is a convenient way to fortify your favorite beverages with added recovery support.^
WHAT'S IN IT
100% L-Glutamine
R1 Glutamine is offered in one stress-free flavor option: unflavored. It readily drops into protein shakes and workout supplements to boost the benefits.^
5g micronized l-glutamine†
Formula Transparency

ZERO Fillers
ZERO Sugars
ZERO Stimulants
ZERO Gums
^ These statements have not been evaluated by the Food and Drug Administration. This product is not intended to diagnose, treat, cure, or prevent any disease.
† Per serving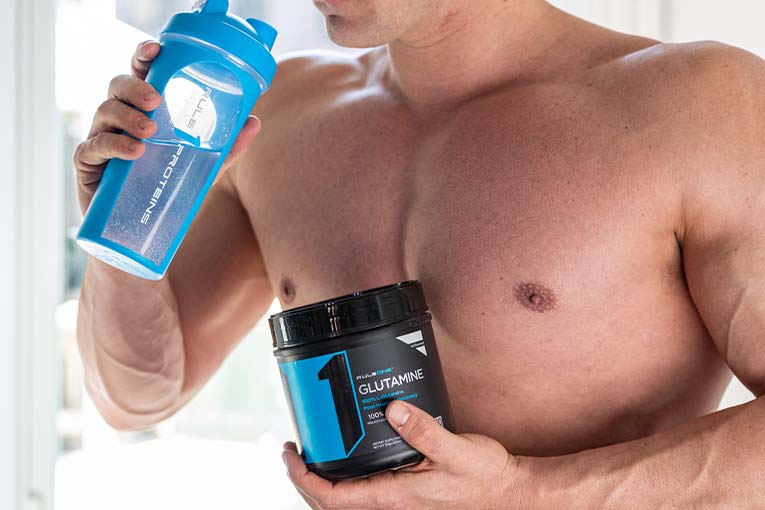 HOW TO USE IT
During/After Workouts
Best taken during or after workouts.
Mixing Directions
Mix one (1) scoop with 6-8 oz. of your favorite cold beverage or protein powder and consume before, during, or after training.
Alternate Suggested Use
Unflavored R1 Glutamine mixes easily into most workout supplements, protein shakes, and fruit juices.
Gluatamine
Great gluatamine from Rule 1
Recovery Essential!
This product really helps me with my recovery post-workouts, and helps with any bloating my body may have. I highly recommend!
Glutamine
I take it with my post workout rule 1 protein shake at night. Felt great in the morning.
Frequently Bought Together