R1 Energized Fruits & Greens
Superfood & Antioxidant Complex + Energy
R1 Energized Fruits & Greens™ combines the benefits of nutrient-dense superfoods with a naturally-derived energy and alertness boost from coffee, tea, guarana, and mate extracts. Free of artificial flavors and synthetic dyes, this formula is a "natural" for active lifestyles.^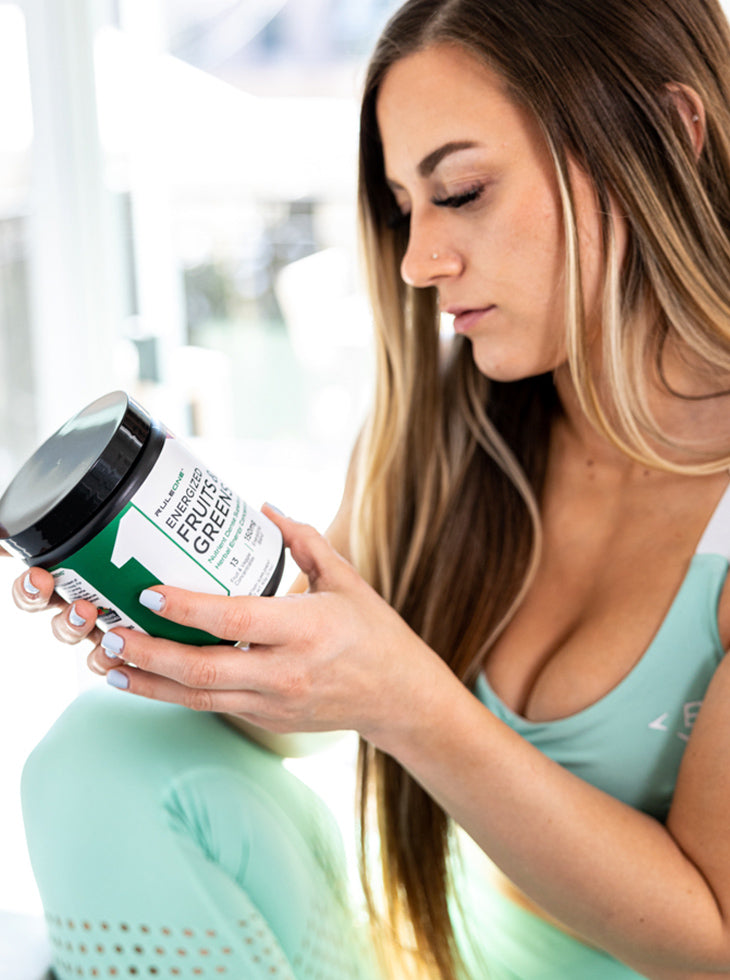 "Absolutely killed it with that added energy....a perfect addition to my morning supplement regimen!"
- Jamie
R1
Energized Fruits & Greens
WHAT IT IS
Energy-Packed Fruits and Veggies
Made with 13 different fruits and veggies and caffeine from 4 different botanical sources, R1 Energized Fruits & Greens™ is a convenient way to get superfoods with an extra kick of energy.^
WHAT'S IN IT
Energized Antioxidants
With a pleasant, natural, mixed berry flavor, each serving of R1 Energized Fruits & Greens™ provides the equivalent of 1¼ servings of super fruits and veggies with naturally-sourced caffeine for energy and alertness.^
13 fruits and vegetables, including kale, wild blueberry, spinach, pomegranate, sweet potato, beet, cucumber, raspberry, cauliflower, carrot, apple, broccoli, and cranberry
1¼ servings equivalent of fruits and veggies†
Naturally flavored; sweetened with stevia leaf and monk fruit
Energizing blend of coffee, tea, guarana, and mate extracts — provides ~120mg of natural-source caffeine^†
2g dietary fiber†

^ These statements have not been evaluated by the Food and Drug Administration. This product is not intended to diagnose, treat, cure, or prevent any disease.
† Per serving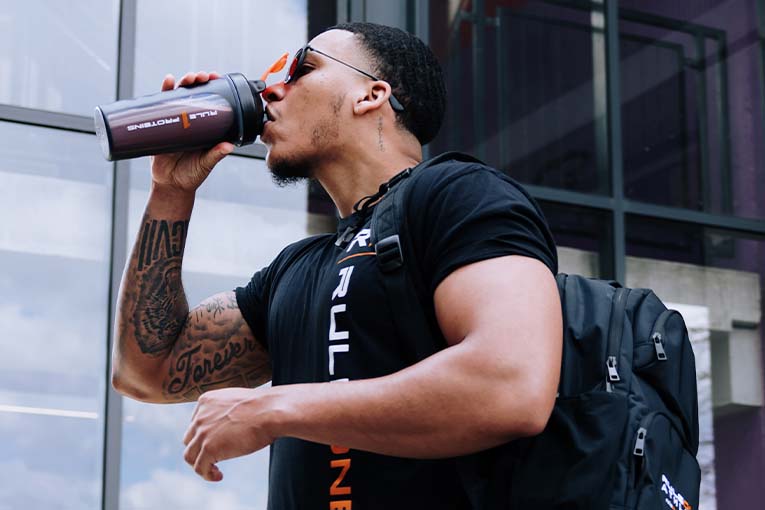 HOW TO USE IT
Daytime
Because it contains naturally-sourced stimulants, R1 Energized Fruits & Greens™ is a highly nutritious supplement you can use whenever you need an extra boost of energy.
Mixing Directions
Mix one (1) scoop with 10 oz. of cold water.
Best tasting fruits and greens!
I've tried a lot of greens products over the years and this is hands down the best one yet! I take energized fruits and greens in replacement of my morning coffee. If you don't try it - you should.
Great Taste!!
I have used other more expensive brands of "Greens" that are difficult to choke down, not Rule 1 Fruits and Greens is easy to mix and tastes good.
Great way to get in your greens!
The fruits and greens product is great! Such a good way to get in servings of fruits and veggies and helps with digestion.
Greens
Great product for anyone who is looking to get more greens, vitamins, and minerals into their diet! One scoop a day and tastes delicious 😋
agh so excited
I am so so pumped that you guys have a new greens drink! Absolutely killed it with that added energy. This product will make for a perfect addition to my morning supplement regimen!
Frequently Bought Together