baR1 Crunch Bars
We could go on about the 20g premium protein we pack in each bar, or point out that they supply the naturally-occurring EAAs and BCAAs important for muscle recovery. However, if baR1™ Crunch Bars didn't deliver indulgent flavor with a satisfying crunch and on-the-go convenience, we wouldn't be having this conversation at all.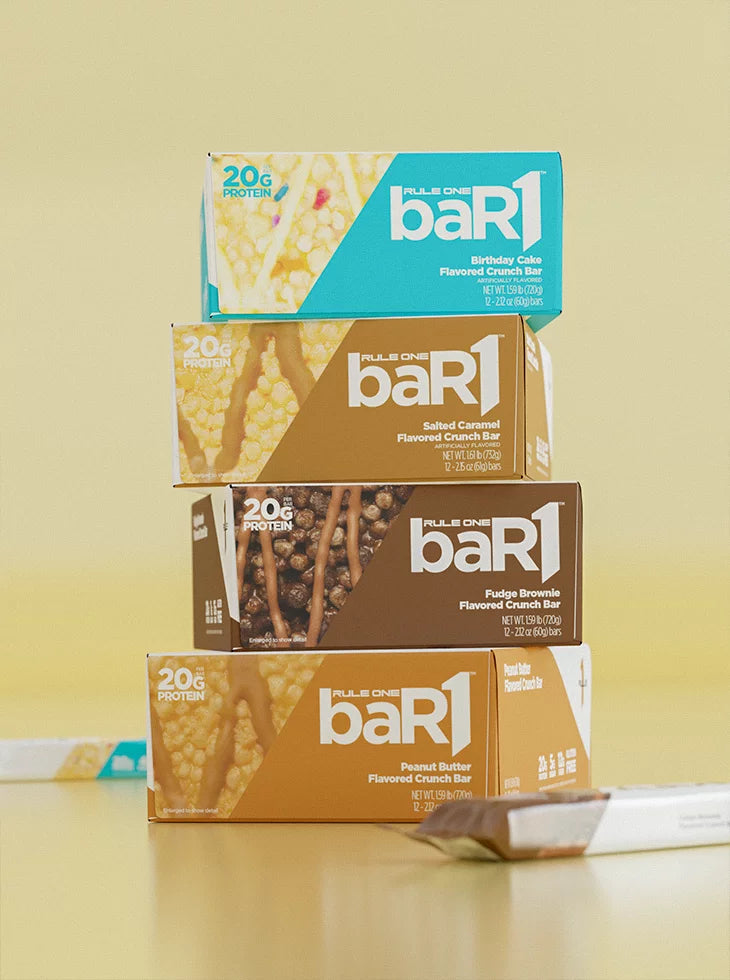 "This is by far my favorite protein bar! I would choose this over any candy bar."
- Bruce
R1
baR1 Crunch Bar
WHAT IT IS
Pocket Protein
Our pocket-sized, crispy, protein-rich snack provides better-for-you nutrition without sacrificing great taste.
WHAT'S IN IT
Tantalizingly Crisp
Thick and crunchy, each baR1™ Crunch Bar contains no more than 8g of net carbs while delivering 20g of protein. R1 raises the bar with great taste and sensible, hunger-quashing nutrition.
20g protein from whey and milk
Naturally-packed with EAAs/BCAAs
12-15g hunger-filling fiber
0-3g added sugar
5-8 grams net carbs
ZERO Gluten
ZERO Trans Fat
ZERO Gelatin
ZERO Prep Time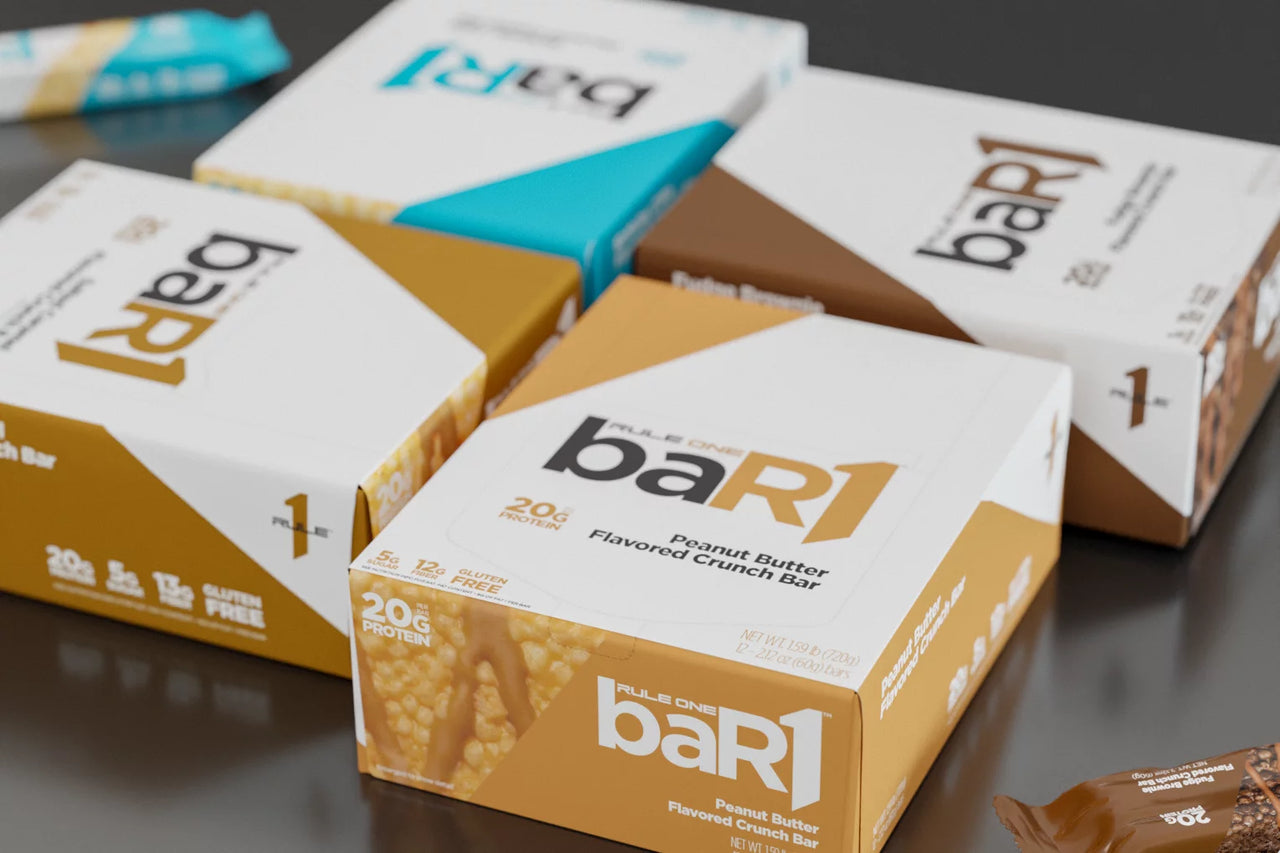 HOW TO USE IT
Anytime
Open, remove, eat.
Enjoy anywhere!
Plan Ahead
Keep a small stash of baR1 bars in your backpack, briefcase or gym bags so you'll always have a better-for-you snacking option close at hand.
Tasted, but I could not digest them
I got a box of Salted Carmel and a box of peanut butter Bars free with a purchase of two protein powders. The bars are extremely delicious and have a pretty decent texture, a little bit crumbly but not a problem. My only complaint is that if I eat one I get gas from it. Maybe more fiber than I can digest. Also if you look at the ingredients list these bars are not super healthy. They have sucralose and palm oil etc that isn't associated with health foods. Having said that I ate all 24 of them anyway and took gas X after each one. Too delicious to throw away.
PROTEIN BARS
Definitely my favorite 2 bars...the chocolate and the peanut butter...now we need to combine them into a single chocolate/peanut butter bar!! Also they sell out fast...please make more so you don't run out!!
Fudge brownie crunch bar
This is by far my favorite protein bar! I would probably go as far as to say I would choose this over any candy bar myself. It is not as heavy as other bars I've had which I like. I got this product free when I purchased protien powder and will more than likely order more.
The best Protein bar
Awhile ago I received free samples for these when I bought protein powder. The peanut butter protein bar was by far the best protein bar I have ever eaten and I would recommend it to anyone.
Best protein bar
Just found my favorite protein bar!! Definitely live the peanut butter flavor!
Frequently Bought Together