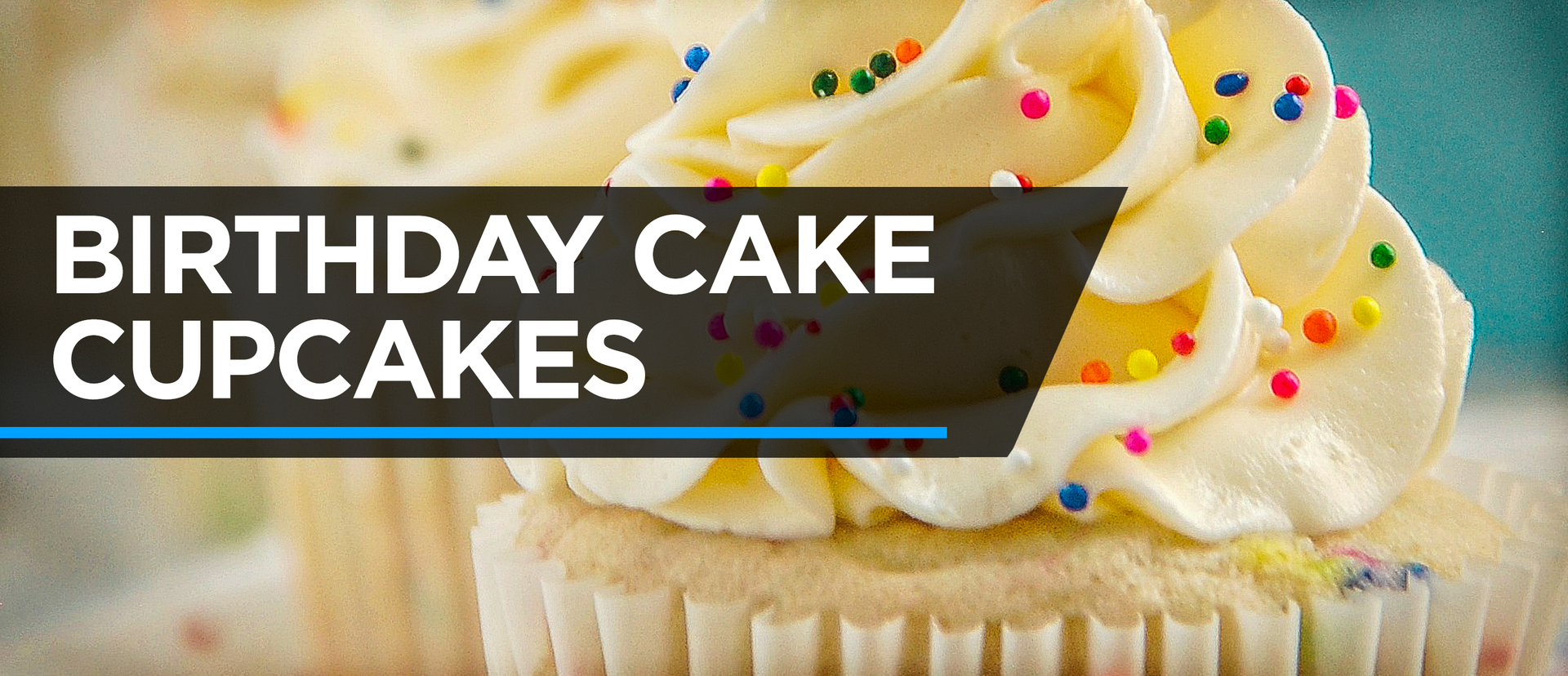 BIRTHDAY CAKE CUPCAKES

INGREDIENTS:
1/2 package Funfetti cake mix
3/4 cup Diet soda (Sprite Zero)
Line a cupcake pan and bake according to package
FROSTING:
1/4 cup Vanilla Greek Yogurt
1/2 cup Light Cool Whip
1 scoop R1 Whey Blend Protein - Birthday Cake
INSTRUCTIONS:
Mix together Funfetti cake mix and Sprite Zero. Pour batter ¾ full into lined cupcake pan. Bake at 375 degrees for 8-12 minutes or until tops are firmer to the touch.
Combine the vanilla Greek yogurt, light cool whip and R1 Protein Whey Blend protein in small bowl. Place mixture into sandwich bag. Cut off a small opening on the corner of the sandwich bag to frost the cooled cupcakes. Enjoy!
Macros per cupcake (recipe makes about 9 total): 107 calories, 1.25 grams fat, 21 grams carbohydrates, 3 grams protein