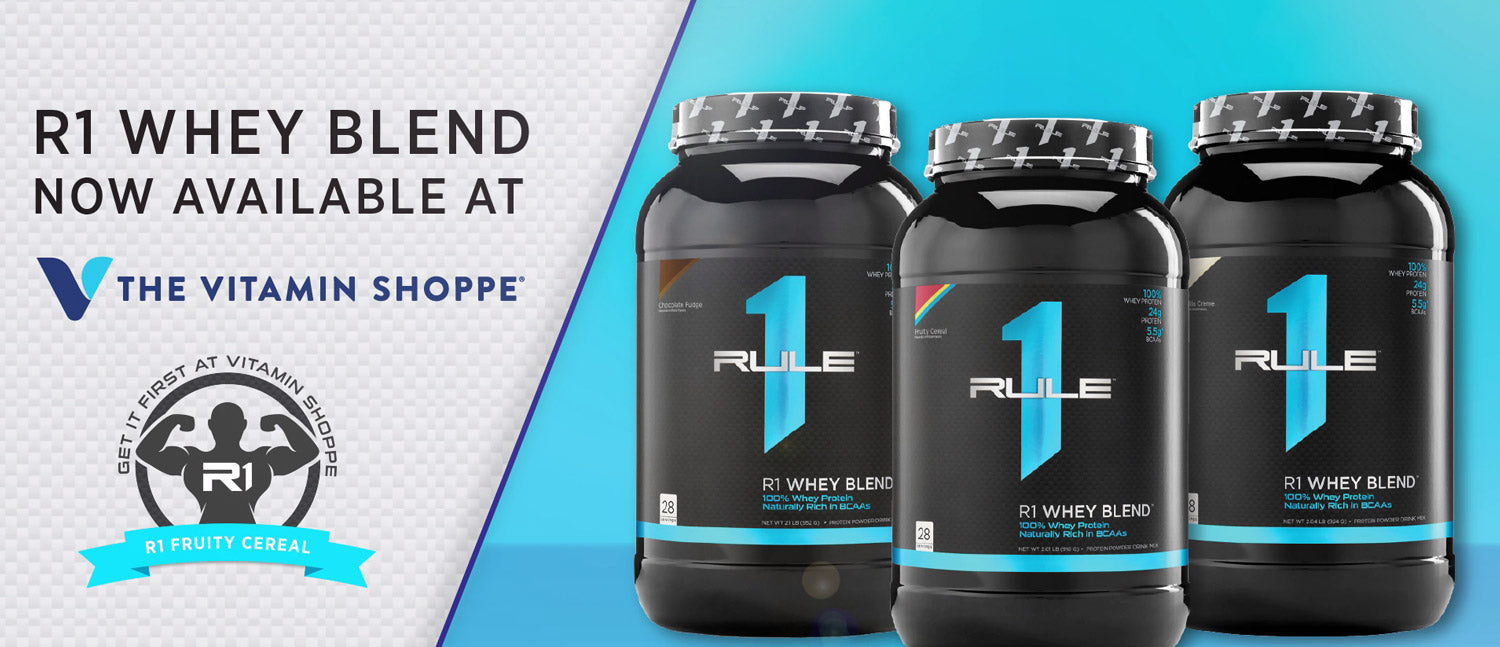 Rule 1 Proteins™ now available at The Vitamin Shoppe®
Find Best-Selling R1 Whey Blend™ online and in 750 Vitamin Shoppe® stores across the country
Rule 1 Proteins is proud to announce that our products are now available at The Vitamin Shoppe®.
The Vitamin Shoppe® will distribute two of Rule 1 Proteins™ best-selling R1 Whey Blend™ SKUs: Chocolate Fudge and Vanilla Ice Cream. In addition, The Vitamin Shoppe® will be the very first to offer R1 Whey Blend™ in a delicious new Fruity Cereal flavor.
Speaking on the new distribution arrangement, Tony Costello, co-CEO of Rule 1 Proteins™ said, "We have been looking forward to working with The Vitamin Shoppe® for some time. We're appreciative of the opportunity and confident that R1 Whey Blend™ will be as successful in Vitamin Shoppe® stores as it has been throughout the US and in numerous international markets," adds co-CEO, Connor Costello.
All three R1 Whey Blend™ varieties are available in 28-serving containers in VS stores throughout the country, and online at www.TheVitaminShoppe.com.