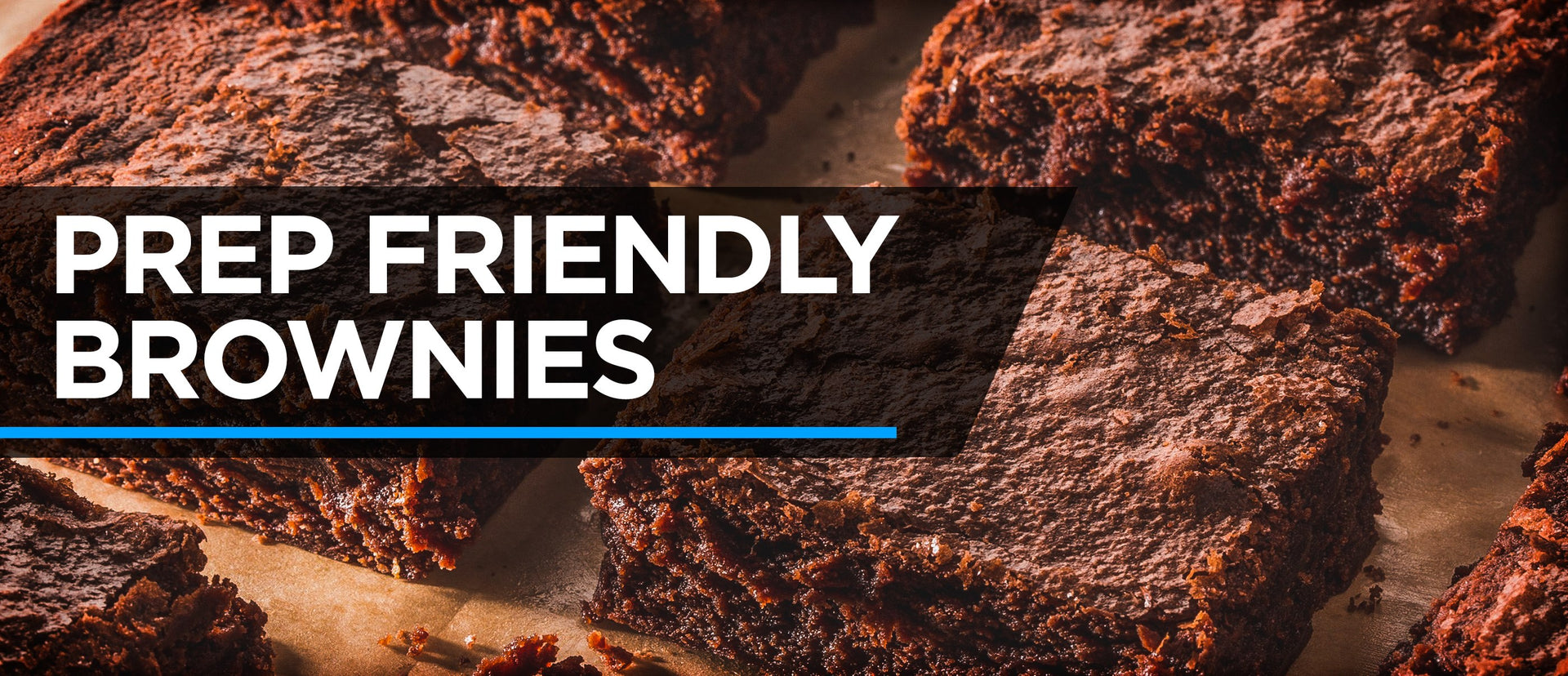 PREP FRIENDLY BROWNIES
INGREDIENTS:
455g of Black Beans 
2 Whole Eggs
150g of Egg Whites
25g of Coconut Flour 
6 tablespoons of Cocoa
30g of PB2
18g of R1 Whey Protein 
120g of Purée Pumpkin 
60g of Sugar-Free Chocolate Chips 
90g of Walden Farms Syrup
1/2 teaspoons of Baking Soda
1/2 teaspoons of Baking Powder 
1 tablespoons of Almond Extract 
1/2 tablespoon of Salt 
Instructions:
1. Mix ingredients
2. Separate into muffin tins or any baking dish you wish!
3. Bake at 350 degrees for 30 minutes
*Approximate Macros: 9g of Protein / 11g of Carbs / 2g of Fat*
Recipe by R1 Athlete Delaney Stein