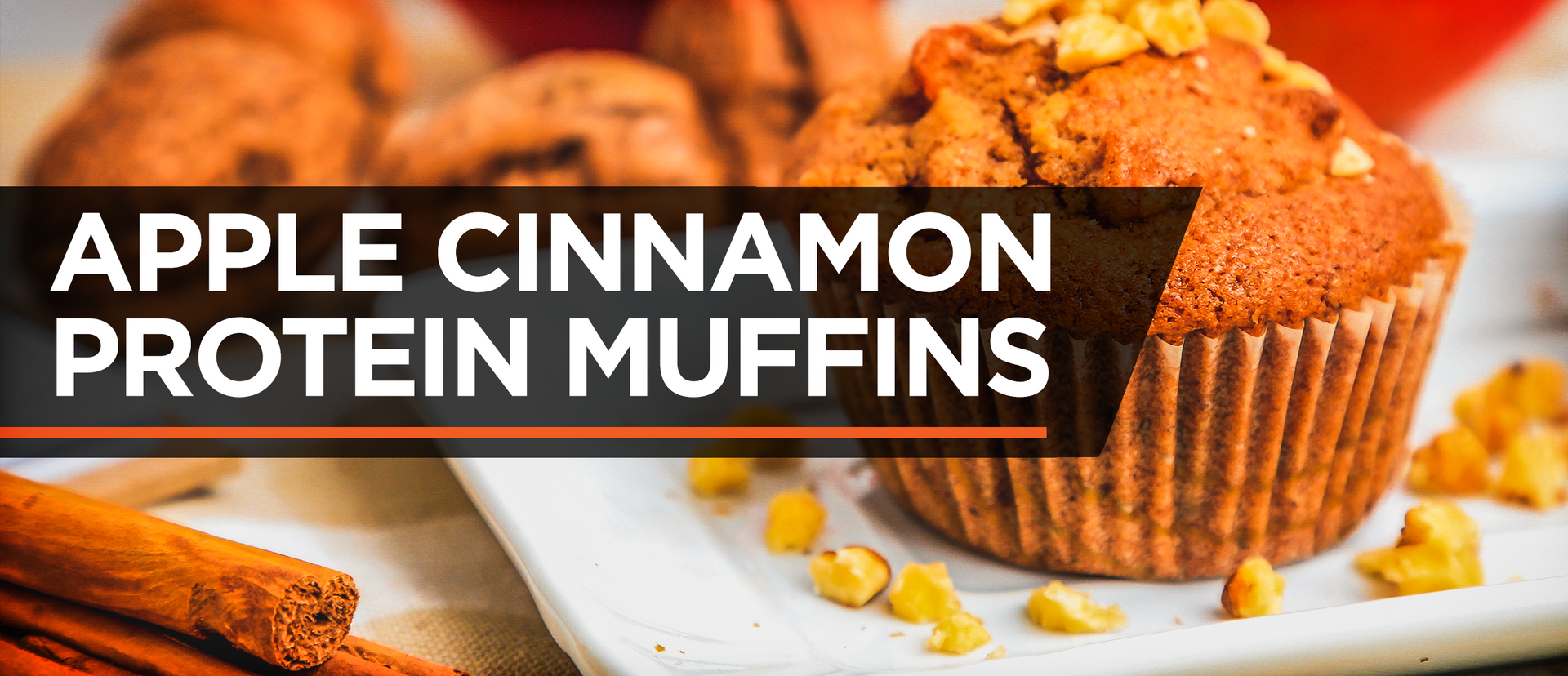 R1 PROTEIN APPLE CINNAMON MUFFINS
Ingredients:
(Serves 12)
1 Scoop Rule One Apple Cinnamon Whey Protein Isolate
1 Cup Kodiak Cakes Waffle Mix
½ Teaspoon of Baking Powder
½ Teaspoon Baking Soda
2 Cups of Apples Peeled and Diced
½ Cup of Sugar Free Syrup 
2 Whole Eggs
1 Cup of Unsweetened Applesauce
1 Teaspoon of Vanilla 
2 Teaspoons of Cinnamon
½ Teaspoon of salt
Instructions:
1. Pre-heat oven to 350 degrees F and spray muffin tin with pam or line with muffins liners
2. In a large bowl whisk dry ingredients together, add apples and stir to combine
3. In a separate bowl whisk wet ingredients together and mix into large dry ingredients bowl. 
4. Whisk ingredients together until batter forms and divide into muffin tins.
5. Bake for 20 minutes or until an inserted toothpick comes out clean.
6. Let cool and enjoy!
*Approximate Macros for 1 Muffin: 6g of Protein / 10g of Carbs / 1g of Fat*
Recipe by R1 Athlete Delaney Stein