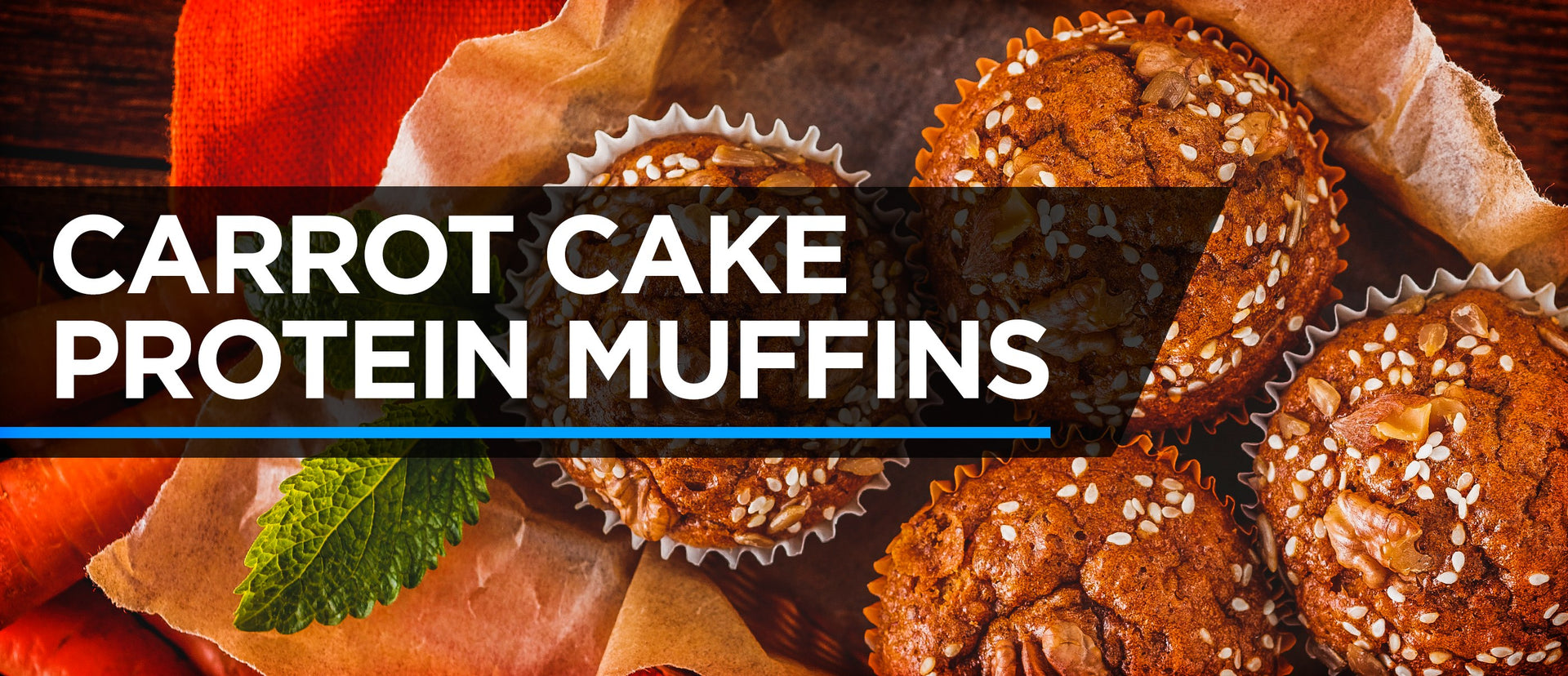 R1 WHEY BLEND CARROT CAKE MUFFINS
Ingredients:
(for around 1 tray of muffins)
2 Scoops of R1 Whey Blend - Vanilla Creme
2 Tablespoons of Coconut Flour
1 1/4 Cups of Almond Flour
1/2 Teaspoon of Baking Soda
1/8 Teaspoon of Salt
1 1/2 Teaspoons of Ground Cinnamon
1/2 Teaspoon of Ground Ginger
1/4 Teaspoon of Ground Nutmeg
2 Large Eggs
1/3 Cup of Refined Coconut Oil (Melted)
1/3 Cup of Honey
2 Teaspoons of Vanilla Extract
1 Teaspoon of Maple Extract
1/2 Cup of Almond Milk
1/2 Cup of Granted Carrots
(Icing Ingredients)
2 Ounces of Cream Cheese
4 Tablespoons of Maple Syrup
1 1/2 Teaspoons of Vanilla
Sprinkle of Salt
**for paleo/dairy free use 1/2 batch of vegan "cream cheese" frosting**
Instructions:
1. In a bowl, mix together the dry ingredients.
2. In a different bowl mix the egg, coconut oil, honey, maple syrup and vanilla.
3. Pour the dry mix in - stir well!
4. Add the granted carrots and mix. 
5. Pour into baking cups/liners.
6. Bake for 17-20 minutes at 350 degrees or until a toothpick inserted in the middle comes out clean!
7. Let muffins cool completely, then frost and enjoy!
Recipe by R1 Athlete Juana Nunez